HOT Team Green's GM
Two articles on recycle projects which some of the students and mentors of the HOT team worked on.  (Using old shipping pallets to build Osprey nests and vegetable garden boxes)  
Osprey Nesting Platforms Installed at MPG – Track the Chicks!
As Michigan's osprey population continues to rebound, the Department of Natural Resources is tracking the revitalization of this species in southern Michigan through monitoring efforts. This year, four osprey chicks from area nests were outfitted with "backpack" GPS/GSM telemetry units. Funded by donations from DTE Energy, Huron Valley Audubon and Michigan Osprey volunteers Martha Wolf and Barb Jensen, these units will help scientists track the young birds' daily movements and seasonal migration patterns.
The chicks were hatched in nests on platforms at Kensington Metropark in Milford and Sterling State Park in Monroe. Jensen worked with MPG to place two osprey platforms on our campus. The HOT (Heroes of Tomorrow) Robotics Team built the platforms out of scrap pallets, the utility poles are scrap poles from the Well# 8 project (electrical lines were re-located and several poles were abandoned). The platforms were installed earlier this year. The partnership with Michigan Osprey is an important part of MPG's Wildlife Habitat Certification goals. Hopefully one of the GPS'd chicks will find a nesting place at MPG!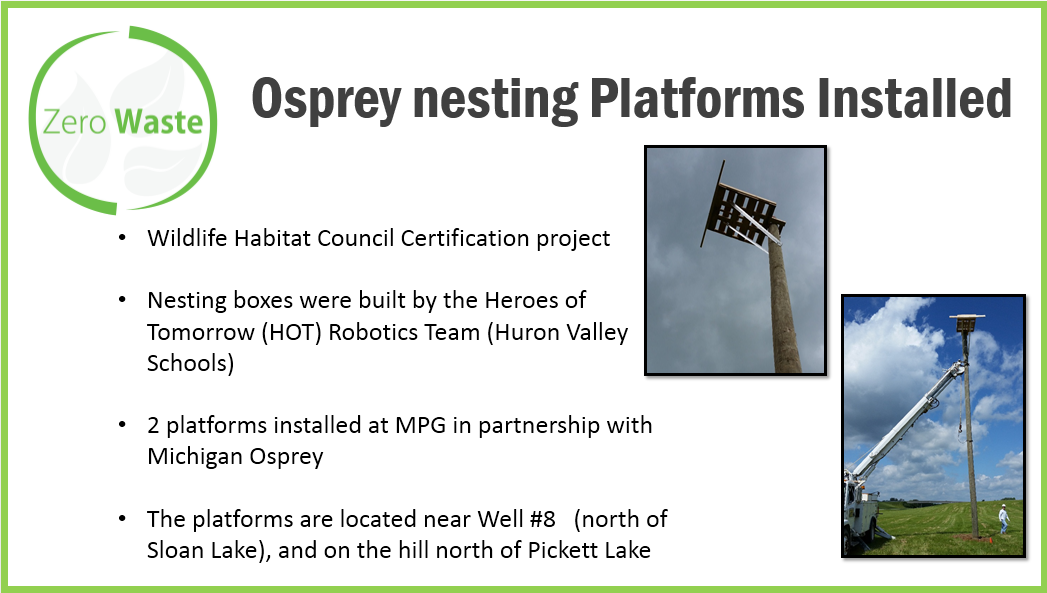 ospreynest
Anyone can follow the movement of the birds by visiting the Michigan osprey website here . Move the cursor along the route to see GPS coordinates and time and date information for each leg of an osprey's journey. The youngsters will begin their migration in early to mid-September. It likely will be a couple of years before they return, since ospreys generally spend their first two years or so in Central America and South America before returning northward to nest.
Vegetable Gardens at MPG
Vegetable gardens were installed at the B30 Nature Area. The cafeteria is harvesting the organically grown vegetables and herbs for use in the MPG cafeteria!
vegetablegardens1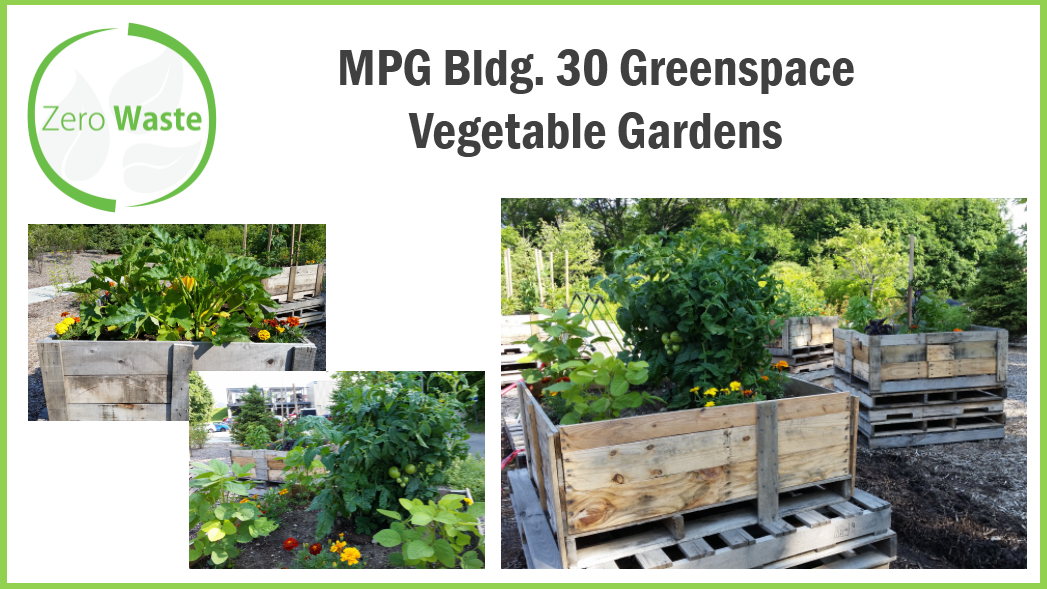 vegetablegardens2